The short answer is, "God brought us here." But that statement is true of wherever we are in life. Let's talk about the sequence of events that God put in place to bring Cassandra and myself to this specific point in our lives. Let me explain how we came upon the opportunity to serve God's people in Guatemala.
It started even before Cassandra and I met. I went on my first international mission trip the summer after high school graduation. I went with my parents and friends from church on a short term trip to Guatemala, and not surprisingly it changed my life. I had been wondering why on earth I had taken 4 years of Spanish. I thought I was "never going to use it." That is, until I did in Guatemala. I was able to converse with the people of Guatemala and assist them by prescribing glasses to those who couldn't see well. I was also able hear and learn from the hospitality they showed me.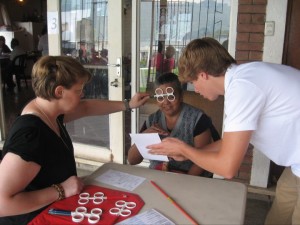 I began to fall in love with God's people in Guatemala and I returned every year for the next 4 years. Each time I went, it became more clear to me that I wanted to serve God within the Lutheran Church of Guatemala. I had the desire but I didn't know what that would look like or where to start.
As always, the Lord provided the answers I needed. Over those 4 years, I developed a very close relationship with Pastor Luis and his family. They even called me their "gringo" son. Pastor Luis knew that I wanted to be a missionary in Guatemala and he saw how well I worked with the youth of his congregation. He knew how passionate I was about being a positive role model for teenagers, teenagers who have so few people to look up to. As it turned out, Pastor Luis was starting a new congregation nearby that needed a youth leader, and the summer before my senior year at Concordia he offered me the position.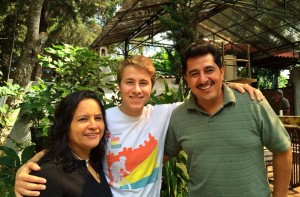 Me with Pastor Luis and his wife, Nancy.
I couldn't believe it. This was everything I had been asking God for. But there was one thing that made me unsure about the decision. I had just began a relationship with Cassandra. We weren't talking about marriage yet and I knew that this news might change things. I didn't want her to feel pressure to follow me and I didn't want to feel pressure to stay. But at that very same time, she was also in Guatemala on her first mission trip with Concordia. She loved it there.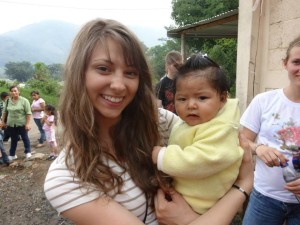 So over the next year we talked about it, we prayed about it, and Christ allowed our relationship to grow. He also provided an opportunity for Cassandra to help Pastor Luis with his school's music program. I proposed to Cassandra in March of that year, and two months later we connected with GLO and committed ourselves to a year of mission work in Guatemala.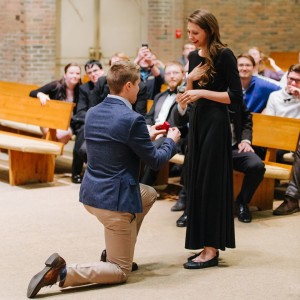 It is almost unbelievable to see how everything has fallen into place. But it's no real surprise considering the One who made it happen.
---