Sometimes it can be difficult to see the tremendous opportunity God has placed before us. It's easy to forget why we are where we are with all the busyness we fill our lives with. We were having a similar experience recently as we found ourselves exhausted by another week of language school. But God reminded us of his purpose for us this past weekend through our dear friends in Christ, Nury and Arnoldo.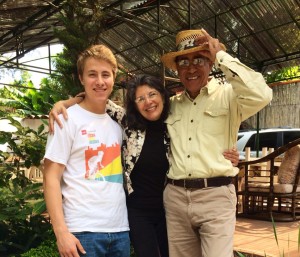 From 2 years ago when I saw them last.
I met Nury on my first mission trip to Guatemala 5 years ago and she has been an integral part of how Cassandra and I ended up here. We were blessed with the chance to stay with her and her husband this past weekend at their guesthouse for missionaries. She and Arnoldo truly uplifted us and encouraged us by telling us more about the area where we are about to serve. God used them to remind us why we are studying Spanish and living in a different country without some of the comforts that we would normally enjoy. It was truly the inspiration that we needed to keep pressing forward and a great example of the body of Christ at work.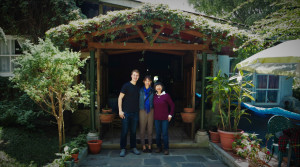 Arnoldo was taking the picture.
In addition to visiting with our dear brother and sister in Christ, we got to explore more of Guatemala. Nury and Arnoldo live right near Antigua, the old capital of Guatemala. It is a beautiful city with a rich history that is surrounded by breathtaking views of volcanoes.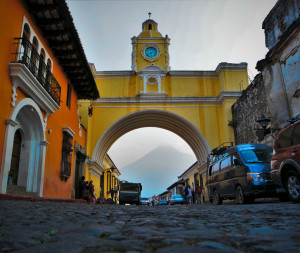 Antigua's iconic arch with volcano in the background.
It was Cassandra's first time in the city and she loved exploring all the handicraft markets and museums (especially the chocolate museum). It was a much-needed getaway that readied us to take on our next week of studies.
The indigenous women of the area are well-known for their colorful, handwoven textiles.
We are so incredibly thankful for the support we have from our brothers and sisters here in Guatemala as they remind us of all the support we have back home! We miss and love you all!