Guiding GLO's mission within a global Lutheran vision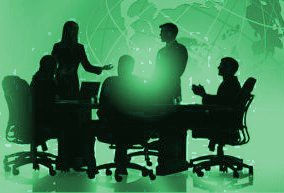 The Board of Directors of Global Lutheran Outreach met on Tuesday, Sept. 3, in Michigan to prayerfully review progress and challenges to fulfilling the vision of GLO: Lutheran missionary mobilization "from everywhere to everywhere".
They received updates on GLO missionaries, missionary candidates, mission opportunities around the world, financial matters, and developments in staffing.
We are thankful for those who dedicate of their time and resources to provide such experienced and important oversight to the many endeavors that have become part of the mission of GLO.
Please pray that we can discover the best and most efficient way to expand the board membership to experienced leaders from several parts of the global Lutheran church in accordance with the vision of GLO.  Meet the current members of the GLO board HERE.