Sarah Burr is ready to go!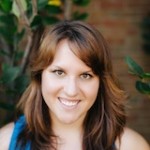 Thanks to God's generous supply through His grateful and mission-hearted people, Sarah Burr has reached the support threshold that gives her the green light to make final preparations to deploy for her service to the Lutheran ministry in Paraguay!  Sarah's experience demonstrates again that as God moves people to go and serve in missions, he also moves people to encourage, uphold and send them.
Sarah will be serving an international internship as a Director of Christian Education graduate of Concordia University – Chicago.  You can meet her and hear about her mission plans at HER GLO WEBSITE
.